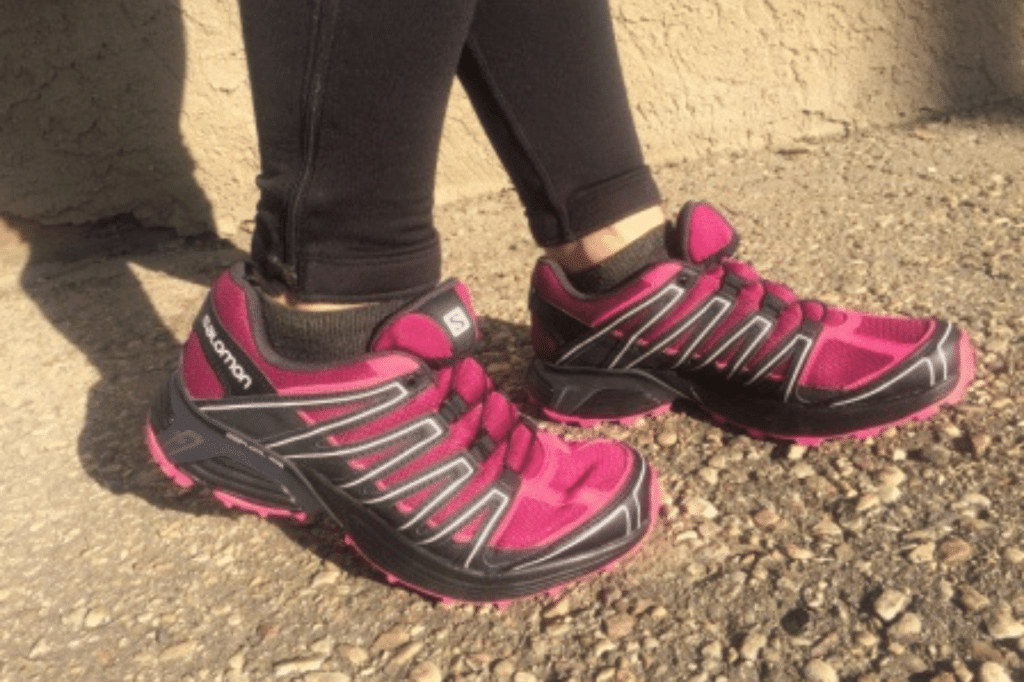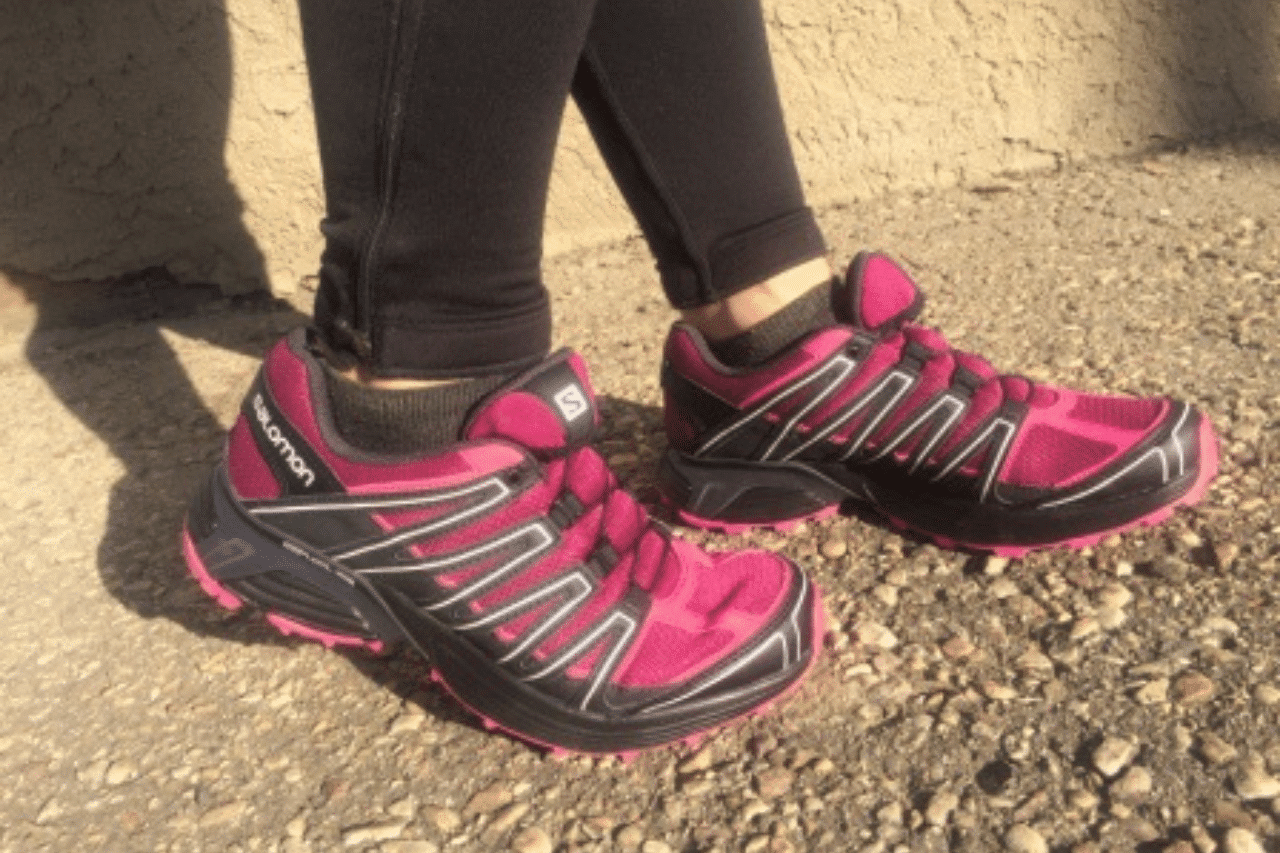 Salomon XT Taurus Trail Running Shoe Review
My Salomon XT Taurus trail running shoe review has been updated to include my initial review and another review after clocking over 1000 km in these shoes. It is quite interesting to compare the two as I was quite excited in the beginning. This is exactly why I prefer to give a review after trying a product for a bit of time.
First Review on May 17, 2017
Yup, I'm a bit excited. I got these new trail running shoes = back into trail running, once again. I'm now living in Fort McMurray, Alberta, and there are a ton of trails to run and explore. These new shoes are going to take me on some new adventures.
What are my initial thoughts on the Salomon XT Taurus trail running shoe review? Watch the video for the low down and read on.
Salomon XT Taurus Trail Shoe Features
Here are a few details and features I really liked. Keep in mind this is before clocking any major miles in the shoe.
Suitable for runners with a neutral gait.
Upper is made of synthetic material and nylon mesh.
The toes are protected by the rubber nose.
EVA midsole for extra cushioning.
Contagrip rubber sole for excellent traction.
Sensifit lacing system provides more options to "fit the shoe to the foot."
WEIGHT
Surprisingly, the trail shoe is lightweight. While it's definitely not the lightest on the market for my size 6 shoe it weighs in at 1.01 lbs (about 16 ounces or 458 grams). I should have cleaned the shoes up more before I weighed them but that little bit of dirt wouldn't have made a big a difference.
TOEBOX
Notice the wide toebox? That's perfect for me as I have a wide foot. The shoes do run about .5 to 1 size larger. I usually take anywhere from a 6.5-7 size shoe but I had to get a size 6 in the Salomon XT Taurus. I still have lots of toe room too, so no worries about losing any nails from longer runs.
STABILITY & FIT
The shoe has a "plate" that runs up along the outside of the shoe that gives added stability. Mark (the shoe expert) at Atmosphere in the Peter Pond Mall (Fort McMurray) gave me some super detailed information about the shoe.
The Salomon XT Taurus has a great fit, with a narrow hugging heel that helps prevent heel slip. It felt weird at first but after doing a run in them, I totally felt the benefit.
I can be clumsy sometimes, especially when I get tired (or daydream) and so I am loving the rubber toe protection on these shoes.
Sensifit Lacing System
The mid-sole is very comfortable. A great asset, of course. Who wants to run in an uncomfortable shoe, right?
One of my favourite features is the cute little pocket at the top of the tongue so I can tuck in my Sensifit laces. The Sensifit lacing system is awesome, as I can choose where I want my laces to be tighter or looser and create my own style of comfort. Every foot is different!
SHOE TREAD
Another thing I love about these shoes is how easy the mud clears from the tread. Now, I've only done a few runs in the shoes so far, but I'm hoping this is a feature that holds up. The grip was pretty sweet when climbing up and down the hills too.
So far, I have 10.6km on my Salomon XT Taurus trail running shoes. I'm super pumped to see how these hold out over the next year.
Second Review on July 29, 2017
For my second review, I made a more extensive video (9 minutes) and listed several pros and cons. The shoe wasn't as awesome as I had hoped but it wasn't terrible either.  After running over 1000 km in this trail shoe, here are my final thoughts.
PROS of the SHOE
grippy tread
durable tread
strong fabric
quick laces
strong stitching
CONS OF THE SHOE
wide toebox not wide enough
pressure points in the lacing system
heel drop too much for me as a minimalist runner
So overall, the Salomon XT Taurus held out pretty well. I rated them an 8/10 because the few issues I had obviously caused some problems for me when running. The pressure points from the lacing system and the pain in my bunions from the toebox not being wide enough were no fun.
One thing that I forgot to mention in the second review is that the heel actually never ended up being narrow enough as it quickly packed out and my heel began slipping. I tried to tighten the shoe up with the laces but that only made the pressure points even worse. My foot ended up moving around too much inside the shoe. Long runs got very uncomfortable.
Like I said in the video, I know my feet and I know what I need. I choose a shoe that wasn't really suited for my feet and tried to make it work. However, when you live in an isolated community and you don't have a proper shoe store, you try and make the best selection from what is being offered. You can't always get what you want.
Final Update, June 17, 2021
Since updating this review, I am happy to say that I have now completely retired this shoe. I put a few more hundred kilometres on them but they are done in. If I kept running in them, I'm pretty sure I was going to end up with an injury as my feet were sliding around way more than I would like to admit. As you can imagine, the blisters.
I have a new shoe now – New Balance Absorb 680. This is not a trail running shoe so I am back pounding my feet on the streets. I am still looking for a trail running shoe so if you have any suggestions, please post below.
Also, if you have run in the Salomon XT Taurus trail shoe and want to share your experience, please post below. I'd love to read about it.
Until next time, happy trail running! ✌️

What to read next? Running Drills for Better Form & Efficiency