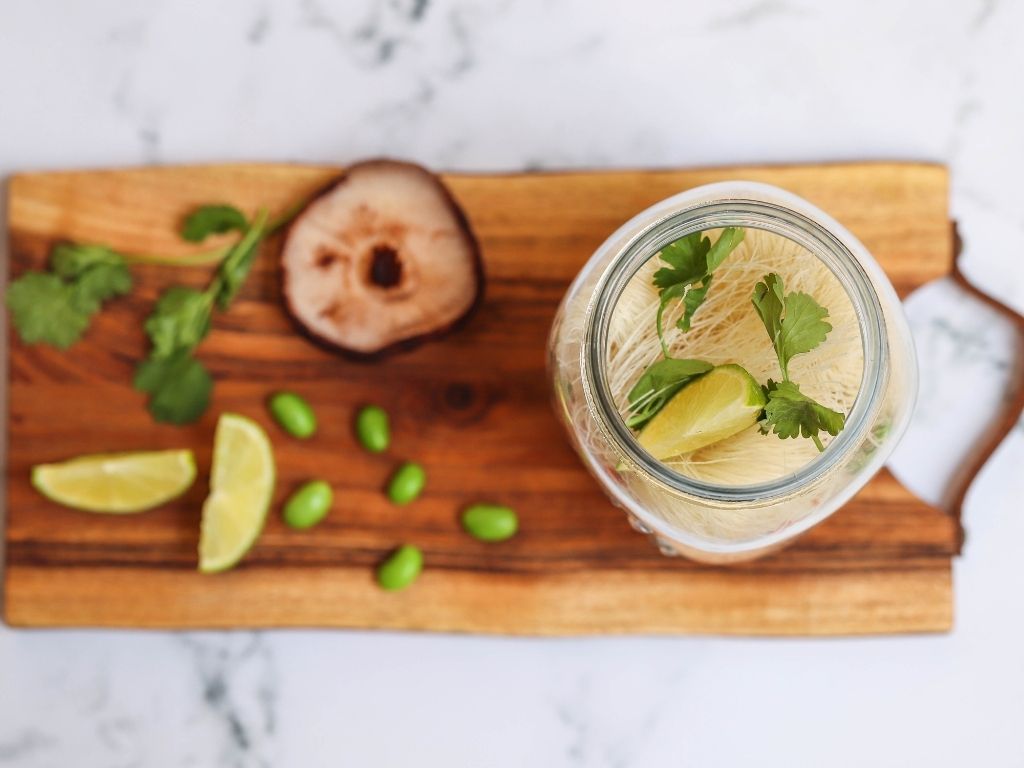 This Thai instant noodle soup recipe is the ultimate replacement for the packaged and highly processed instant noodles that you can get at the grocery store. You know the ones I'm talking about, those precooked and dried blocks with flavouring powder and seasoning oil, almost void of nutrition.
Homemade, in my opinion, is always better mainly because you can take any type of recipe and make it more nutrient-rich or personalize it to your liking by simply swapping up the ingredients.
So if you love Mr. Noodles and looking for a healthier alternative, try this recipe. It only takes 10 minutes.
Also, for people who meal plan or have larger families, you can double up the recipe and divide it up into individual servings in mason jars. The soup can be stored for several days in the fridge.
I should also add that it is higher in protein, gluten-free and dairy-free.
Watch the video below for the recipe tutorial and see how easy it is to make.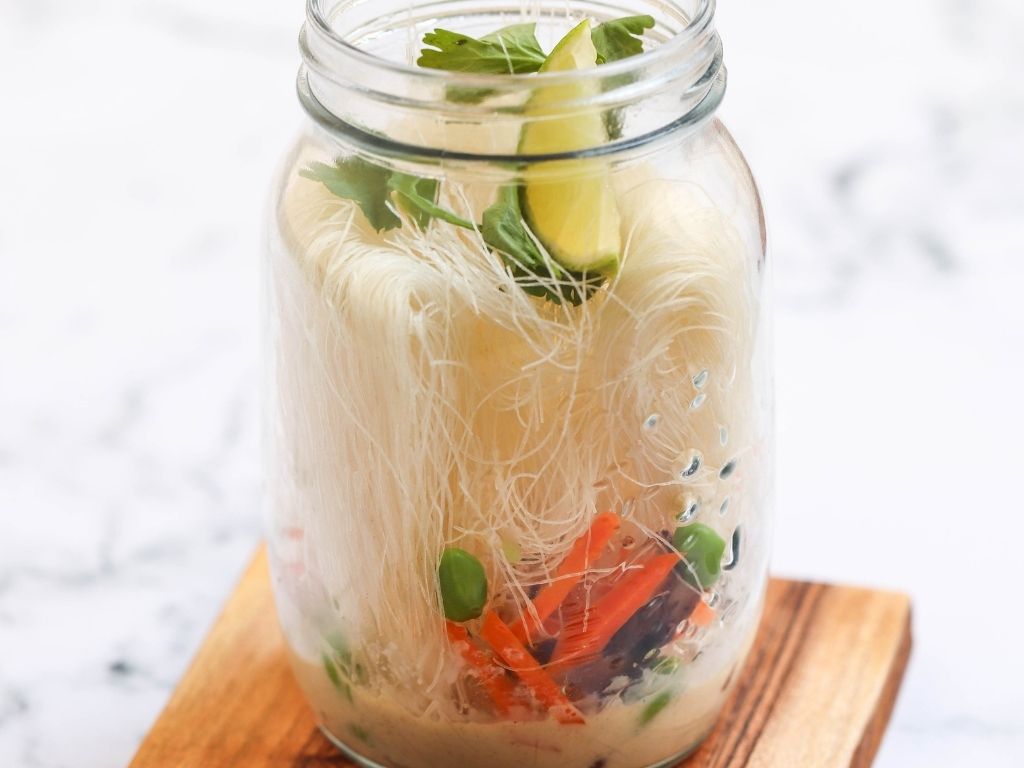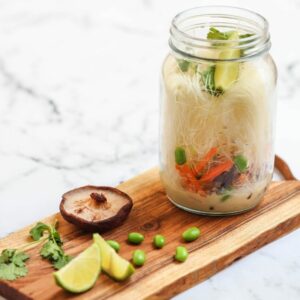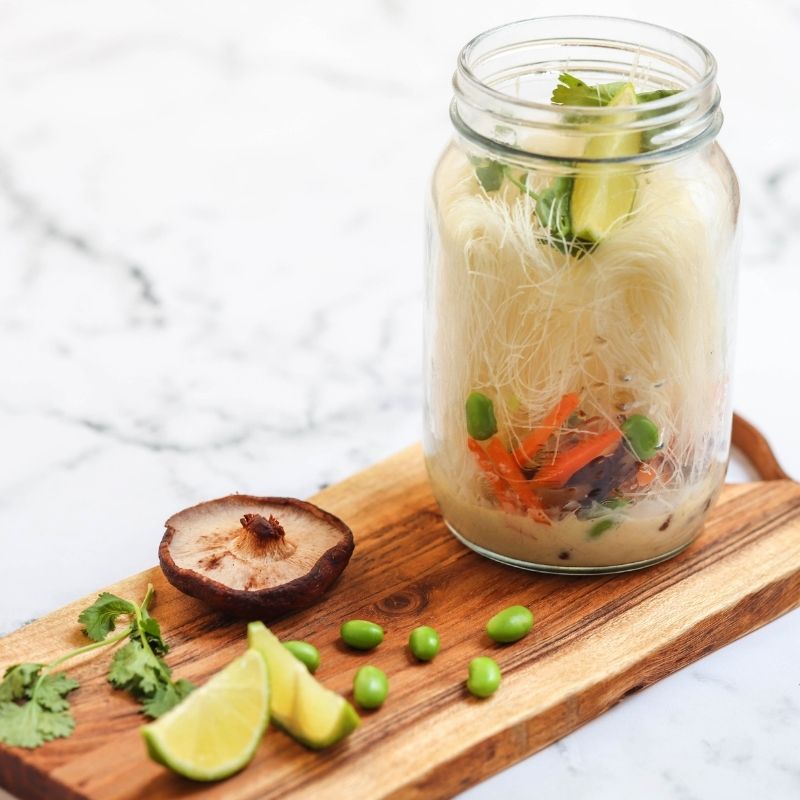 Thai Instant Noodle Soup
This soup is a healthier alternative to the highly processed packaged instant noodles you can buy at the grocery store. The recipe only takes 10 minutes to make. If you meal plan or have a large family, you can double up the recipe and create individual servings in mason jars. The soup can be stored for several days in the fridge. Also, it is higher in protein, dairy-free and gluten-free. Simple and nourishing!
Ingredients
¾

cup

boiling water

1 

cup

240ml canned coconut milk, full fat

4 

tsp

Thai green curry paste

2

chicken bouillon cubes

halved

4 

tsp

lime juice

2 

tsp

coconut sugar

2 

cups

180g vermicelli noodles

½

cup

35g shiitake mushrooms, sliced

¼

cup

40g edamame beans

1

carrot

chopped into matchsticks

2

servings simple shredded chicken
Instructions
Place the ingredients into a large mason jar in the following order: coconut milk, green curry paste, chicken bouillon cube, lime juice, coconut sugar, noodles, mushrooms, edamame, shredded chicken.

When ready to serve, pour roughly ½ – ¾ cup of boiling water into the jar and set aside to sit for 3 minutes.

Now cover the jar with the lid and shake until combined. Serve immediately.

Secure with the lid and store in the refrigerator for up to 3 days.
Notes
Estimated Nutrition
445 kcals
18g fats
49g carbs
18g protein
2g fibre
WANT MORE HEALTHY RECIPES?
🔥 Want easy and healthy free recipes delivered to your inbox? I send out free and fun-themed recipe ebooks to my subscribers such as grain-free breakfasts, Vegan desserts, low-carb lunches, and so on. Sign up here and instantly receive a free copy of my 20 Post-Workout Protein Snack Recipes.
Please rate this recipe below. Did you make any modifications or ingredient substitutions? Tell us about it. 😊