How to Make Quick and Yummy Chicken Breakfast Patties
These quick and yummy chicken breakfast patties are easy to make. Mornings can be a very busy time of day, and fussing with breakfast can be a pain in the butt. This recipe not only provides a simple solution but also lots of protein to kick-start your day.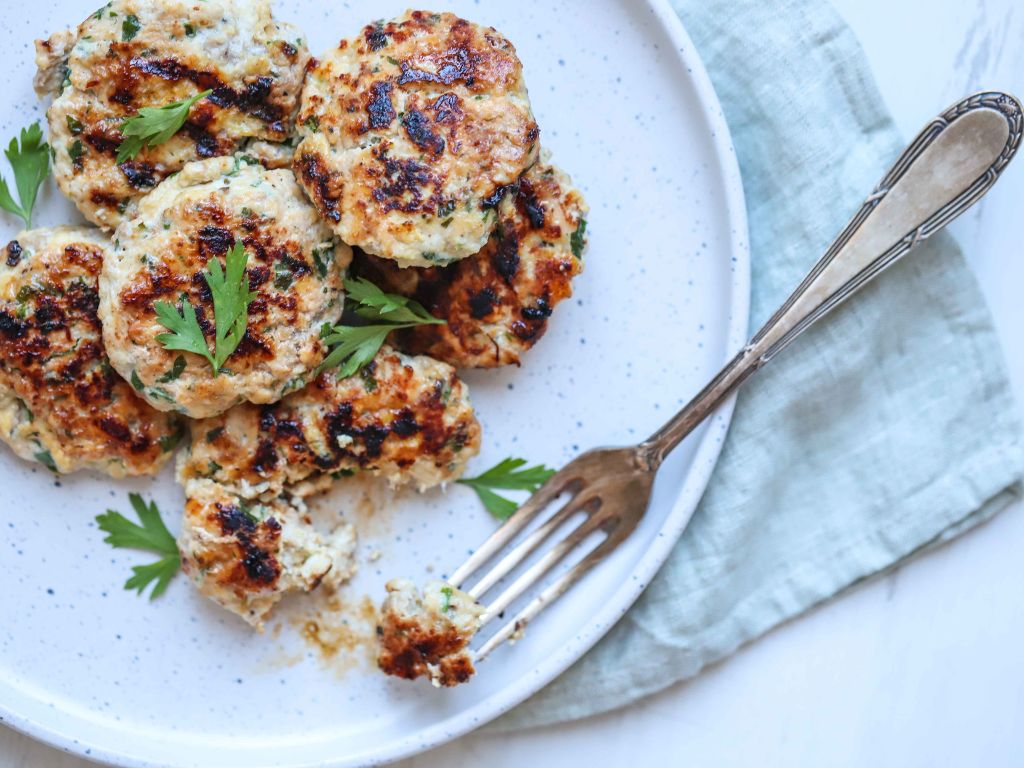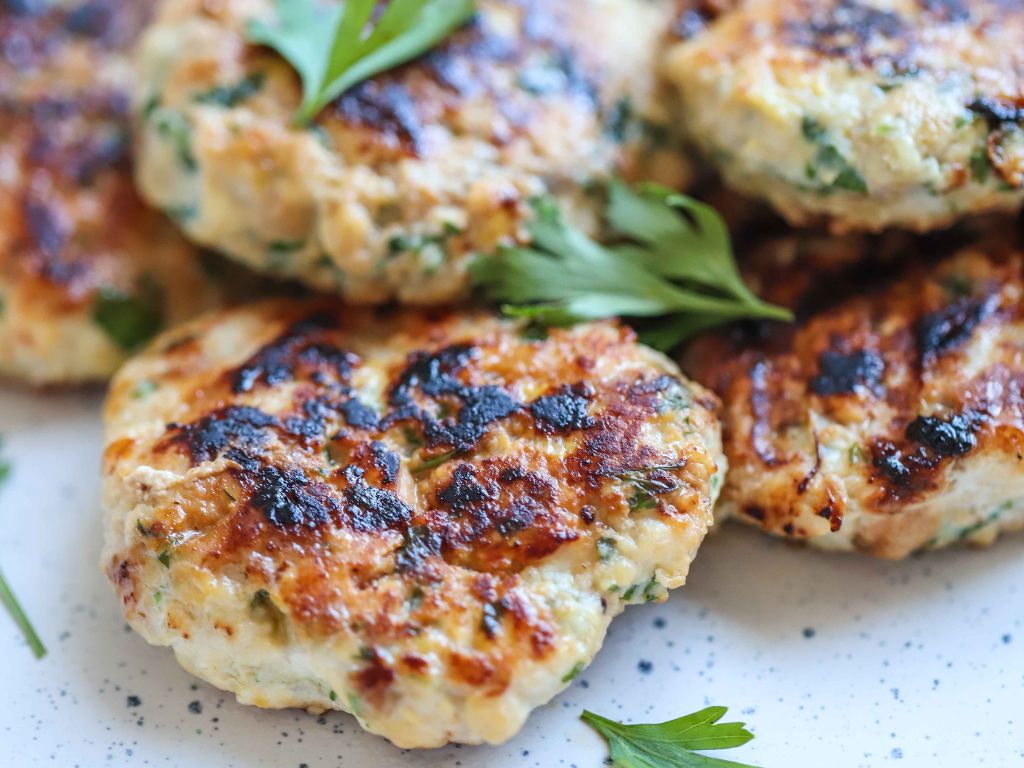 3 More Quick and Healthy High-Protein Breakfast Ideas
Protein Smoothies: Blend up a banana, a scoop of protein powder, some oats, a handful of spinach and cow's milk for a delicious and nutritious breakfast that's full of protein.
Veggie Omelette: Scramble a few eggs in a pan with some chopped mushrooms, spinach, tomatoes and feta cheese for a tasty omelette full of protein and veggies.
Overnight Oats: Combine rolled oats, protein powder, chia seeds and almond milk in a jar and leave in the fridge overnight. In the morning, top with your favourite fruits and nuts for a healthy and high-protein breakfast.
Also, give this a try sometime: High-Protein Blueberry Pancakes with Almond Caramel Sauce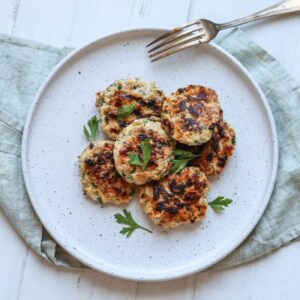 Chicken Breakfast Patties
Quick and easy, perfect for breakfast. These yummy chicken breakfast patties only call for a handful of ingredients. They are also meal-plan friendly too. Double or triple the batch. Store them in a container in your fridge for 3-4 days. Low-carb, gluten-free, dairy-free and high-protein.
Ingredients
1

lb.

chicken

50/50 mix of chicken breast and chicken thigh

1

small apple

peeled, minced

½

small onion

minced

2

tbsp.

chopped parsley

1

tsp.

sea salt

½

tsp.

garlic powder

¼

tsp.

ground black pepper

2

tbsp.

coconut oil
Instructions
In a large bowl, mix together all the ingredients apart from the coconut oil.

Using slightly wet hands make 10 small patties.

Heat the coconut oil in a large pan over medium-high heat, taking care not to burn the oil.

Add the patties and cook the one side for about 3-4 minutes, or until golden brown.

Flip and cook the other side until browned and cooked through. Repeat the process with the remaining patties.

Serve alone or with fried eggs, fruit or another side dish.
Video
Notes
Estimated Nutrition
92 cal per serving
4g fats
4g carbs
10g protein
👩🏻‍💻 Rate My Recipe
Please scroll to the bottom of this page and rate my recipe. Let me know your thoughts in the comments section. Did you try it? Was it easy to make for you? Did you make any substitutions or changes? I would love to hear about it.

And if you liked it, get more recipes through the buttons below.
---
LOOKING FOR A HEALTHY MEAL PLAN?
Get a healthy eating meal plan to help you nourish your body and lose weight. Each ebook below has 15 delicious recipes, a 1-week meal plan, a done-for-you grocery list, and nutrient info for each recipe including an MFP barcode for easy food tracking. BONUS FEATURE: each book has a fitness or wellness challenge to spice things up.