Category:
Smoothie Recipes
A collection of my tried, tasted, and truly delicious smoothie recipes.

To make more nutrient-rich smoothies made with whole foods, learn what three ingredients you should avoid.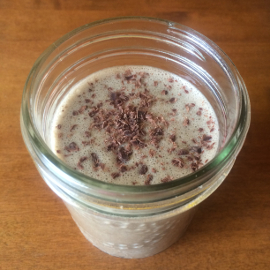 Do you like peanut butter? Chocolate? Bananas? Then this recipe was made for you - the Ultimate Peanut Butter Chocolate Banana Smoothie!