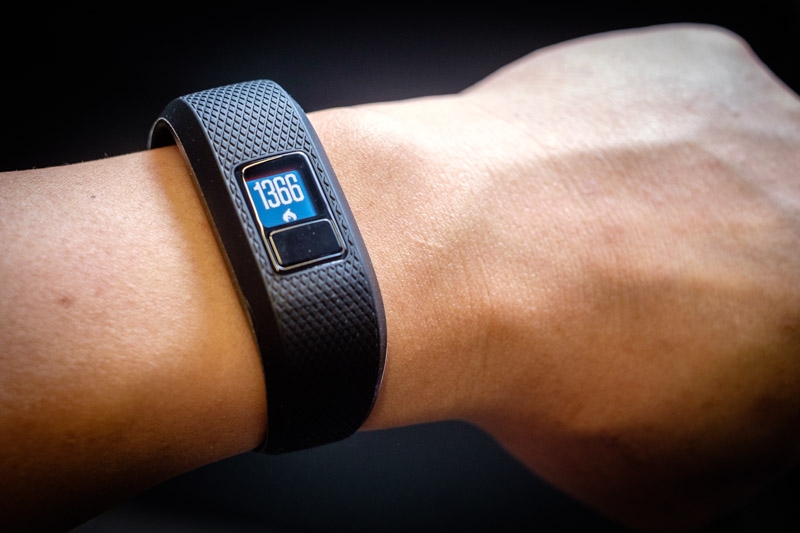 5 Important Things To Consider For Fitness Trackers
It seems like there's a gadget for everything we do, and fitness is no exception. Fitness trackers have popped up in recent years as the next big thing to keep on track in your journey to health and for a good reason. In fact, they are among the top trends in the fitness industry for 2023.
This wearable tech can do anything from counting your steps and distance to monitoring your heart rate and tracking your sleep. But with so many options on the market, it can be hard to determine what is best for your needs.
The team at Reviews.com recently released a review of the best fitness trackers and determined what to look for when shopping. They tested a variety of market leaders to find the most important features:
You can think of fitness trackers as fitting into three different categories. Your fitness goals will help determine which category is best for you, since fitness trackers hold their wearers accountable for fitness goals, according to Harvard Health.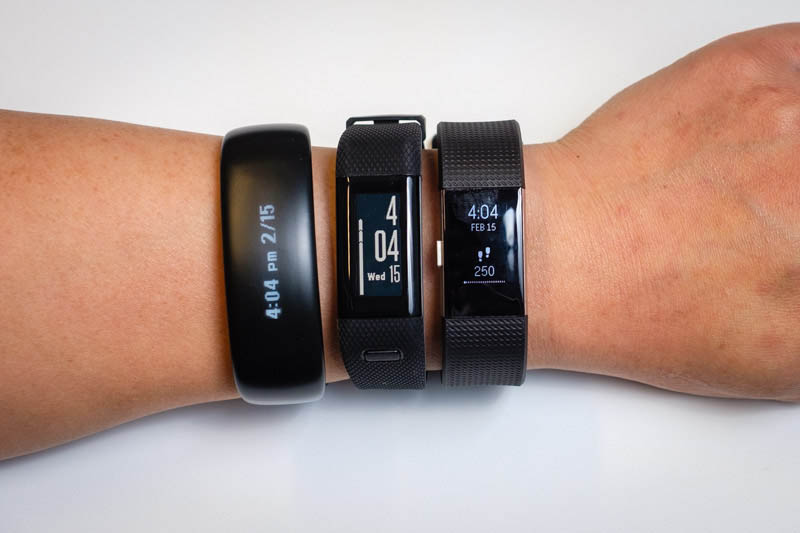 BASIC FITNESS TRACKER
These trackers do basic things such as counting steps and calculating distance. They tend to be best for those concerned with everyday living and walking metrics. Of all fitness trackers, these tend to be the ones that fall under the $100 mark.
INTERMEDIATE FITNESS TRACKER
These typically do all a basic fitness tracker can do, plus more. They can track your heart rate, and sleep, and have more options to track various types of exercise. Often these are best for those looking to log their caloric burn, though we found that they tend to be inaccurate.
Fitness trackers can have up to a 100% inaccuracy rate regarding calories, so keep that in mind. I have personally experienced this. I connected my Garmin Fenix smartwatch to MyFitnessPal.
When MyFitnessPal received data from a mountain bike ride, it based caloric burn on speed. The reading drastically underestimated my calorie burn by more than 100%. And it has done the opposite, too with indoor workouts, drastically overestimating the calorie burn.
This has to do with the different formulas each company uses to determine the caloric expenditure. So you need to research fitness trackers and the apps you will be connecting them to for feedback on your activities.
ADVANCED FITNESS TRACKER
You can think of these trackers as having everything an intermediate model has plus a GPS and satellite communication. Those who opt for these models usually do their workouts outside, like cyclists and trail runners. The fitness tracker that I use, the Garmin Fenix 5S, is an advanced tracker.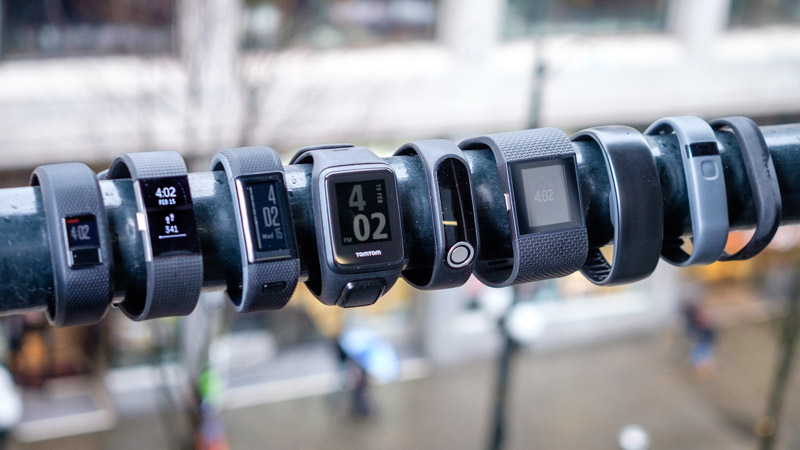 5 THINGS TO CONSIDER FOR FITNESS TRACKERS
Once you find which type of tracker is best for you, you should consider which features you'll find useful. Of the many models tested, our favourites had five things in common. These factors were essential for our testers, and are important to consider when shopping:
Wireless syncing, allows the device to coordinate with a companion app.
Activity notifications, alert you when you're moving and when you've accomplished your fitness goal.
Water resistance, assuring the device works while you're sweating.
A one-year warranty (minimum), demonstrates that the manufacturer stands behind their product.
Unisex design, so the device is comfortable for all wrists.
Considering all fitness trackers and types, you should have a good idea of what your device needs to satisfy your purpose for using it.
To read the full article and see which fitness trackers the team determined to be the best, check it out here: https://www.reviews.com/fitness-tracker/
Do you already use a fitness tracker? Feel free to tell me about it in the comments below. I'm curious to know what you're using and your experience.
---
Already Own A Fitness Tracker?
Try it with one of my online TrainingPeaks plans. If your device is compatible with TrainingPeaks, you can upload my plans to your fitness tracker and use it from there. It makes training fun, and I'm coaching you from your wrist. Kinda cool, eh?

If you don't like the plans I feature below, view more here.