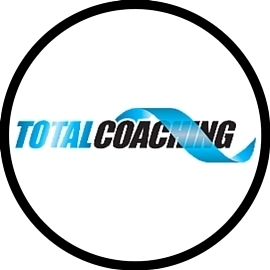 TotalCoaching – Virtual Coaching Software – Review
All I can say is "what took me so long!" I have been working in the health and fitness industry since 1990, offering a large variety of services, and thought I had a lot to offer. Well, it wasn't until I discovered TotalCoaching's virtual coaching software that I realized I actually have so much more to offer. In this review, I'm going to tell you how TotalCoaching has helped me put the cherry on top of my sweet virtual coaching capabilities.
Virtual coaching is nothing new to me. I've been doing it for several years via email and password-protected web pages on my website. I even dabbled with a live webcam service called Powhow. All I can say about that is, "Meh!" It just wasn't the right fit for me or my clients. It didn't feel exciting, no matter how hard I tried to make it feel that way. I found too many limitations and obstacles. I needed more flexibility and options.
When researching what other means I could use for virtual coaching, I found a blog on Capterra listing Top Personal Trainer Software Products. I filtered my search to find what I was looking for, and voila! This is where I first came across TotalCoaching and a few other training platforms such as Trainerize and PT Distinction.
Being the nerd that I am, I signed up for three to test and compare – TotalCoaching, Trainerize, and PT Distinction. To help with my investigation, I asked two of the top clients that I train on a regular basis to test all three coaching software programs with me. I made up mock coaching scenarios and we played around for an entire month!  I collected tons of data and experiences to make a decision.  In the end, TotalCoaching won!  The feedback from my clients played a HUGE factor in my final decision, as well as my experience from a coach's perspective. This task was so important as I needed the right fit. I wanted something that was both interactive and engaging…and I found it!
It's been several months since I signed on with TotalCoaching. I am ecstatic with my choice and I have never once second guessed the decision I made. Now that I have lots of experience using the coaching software, and building a strong clientele, I can finally speak about the awesomeness of TotalCoaching. There is so much to tell as there are numerous features, but I'm going to highlight only what has excited me the most, proven to add value to my coaching services, and has provided more benefits for my clients.
Here's are the first three things I love about this company:
It's Canadian!
It was founded by David Gill, who is a First Nations member, a retired high-level runner, and a family man who is passionate about helping others become active!
They have EXCEPTIONAL customer service!
I want to expand a little bit more on their customer service. Every single response I get back from TotalCoaching is genuinely written. I feel like I'm having a real conversation with a real person about my real questions or comments. They have a personal touch, and it's working for them. I don't know if it's just me but I am finding it harder and harder to get good customer service these days. TotalCoaching obviously knows the value in this because I have yet to be disappointed with anything. They treat me with a lot of respect.
In the next three sections, I will review some key points of how this software makes my life easier, enhances my coaching service, and benefits my clients.
TotalCoaching Makes My Life Easier
Between handwritten and typed, I have well over 1000 routines and several hundred personal training plans that I originally designed, from scratch (there's some time well spent). I love to collect data, organize it, and then display it nicely. This is my "artsy fartsy" way of expressing what I'm passionate about. This is also one big reason my training plans are so popular. They are nice to look at let alone fun to follow. TotalCoaching has made my life so much easier because now I have access to a database of over 1000 3-D animated exercises using various pieces of equipment to create beautiful and exciting plans. I can add my own custom exercises and upload my YouTube fitness videos. I can build anything from a simple workout routine to a highly detailed plan that takes place over the course of several months, or longer. I can tweak them on the fly per client requests and still keep the beautiful flow. I honestly could sit and design plans every day, all day, even if I had no clients. That's how much I love this feature!
Making personalized meal plans is so incredibly easy! I can go right to my client's daily nutrition log and add suggestions or actual foods. I can design meal plans on a daily basis, weekly, or more. It's endless. There are over 25,000 food items to choose from with access to foods from all around the world. I get nutrient information immediately so I can really tweak the meal plans for the client, depending on their goals, dietary restrictions, allergies, and more. In addition, I can add my own custom foods if I can't find what I'm looking for in the database. The best part, I can save every meal plan I design for instant access. I can apply it to more than one client and then modify it to suit each individual client.
Doing fitness and nutrition assessments using my client's personal data has NEVER been easier. Being the nerd that I said I am, and loving to collect data, I can observe, compare, analyze, and draw conclusions. In addition to that, I can use my client's data in conjunction with other services I provide such as personalized macro-nutrient profiles and setting up their heart rate zones. I can create a number of different graphs and reports which make for very organized and visually appealing information to give to my clients.  When a client has a hard time believing that change is happening, I can send them a graph and say "See all the good work you are doing? Look how far you have come!" TotalCoaching's assessment tools are extremely valuable, allowing me to provide higher quality and informative coaching service in a much more efficient and effective manner.
TotalCoaching's software provides me with an easy way to design a variety of different programs not just for virtual personal coaching but for virtual group coaching too. I can set up sub-groups, add a number of clients to the group, and then apply a fitness program and meal plan to all of them at once. I'm super excited to eventually launch a virtual group coaching program via TotalCoaching. I have done this many times through a password-protected webpage on my website and my clients really enjoyed that service. I can't wait to blow them away with this new system! Fun times ahead!
TotalCoaching Enhances My Coaching Services
There are so many ways in which TotalCoaching has already enhanced my coaching services. The most obvious is that it provides me with the ability to coach my clients efficiently and effectively from far away. We actually never need to meet in person.  The communication system is amazing and the flexibility is attractive. Being able to access my client's data instantly allows me to also give feedback instantly. The smartphone app allows me to still stay connected with my clients even when I'm away from my office computer. I feel like I can do anything and I truly feel that all my coaching abilities are being exercised through this very well-designed platform. The thing I love most is the platform is not restrictive and so I can 100% make it my own. It still feels like "Coach Tammy" in this virtual world and not some strange place where things operate only a certain way. We have our own virtual space to explore our health and fitness dreams and everything we need to make them happen. It's absolutely delightful!
TotalCoaching Provides More Benefits For My Clients
Accountability! 24-7 support! Personalized! Private! Instant access to data! Instant feedback! Tracking, graphing, reports, and more! There are too many benefits to list them all here. TotalCoaching has done an incredible job of designing a platform that's user-friendly, great-looking, and provides all the necessary tools to get the job done without overwhelming the user with too many tasks.  Here are some key benefits for my clients. They can…
log their food and fitness with ease and fine details
provide feedback on each individual workout.
create and track a variety of different goals with graphs.
share recipes and connect with others in the group forum.
email me instantly through the "Ask me a question" button.
earn fitness rewards to stay motivated.
print their plans I upload to their training calendar.
get instant food and fitness calorie calculations.
get real-time nutritional analysis instantly.
add their own custom foods and exercises.
create a collection of their own routines and meal plans using the databases.
There is so much more I could write in this review but we don't have all day. Before I finish, I want to share with you a few comments from my clients who helped me test TotalCoaching. Here's what they said:
Easy messaging.
Bonus for communication was the forum.
Liked being able to rate and comment on a workout.
Points system could be a motivator for some.
The graphs feature is good immediate feedback for the client.
The nutrition section was really great on a number of levels.
Calorie intake and outtake gives quite a true picture (if the preset data is accurate).
The water log is easy to use and a good visual.
The ability to search food was a nice feature and once it was added, it was available in the virtual fridge for future use.
Calendar tab made it easy to view a past day's intake.
Desktop dashboard had a lot of information collected on one page – no clicking from page to page and screen to screen to view highlights.
A user can add exercises from the database of "animated sessions" as well as a host of other activities in an easy drop down menu.
TotalCoaching had many more features compared to Trainerize and PT Distinction.
Found it quite user friendly.
The food log could be very helpful to see what is fueling my day.
So there is my quite extensive and detailed review of TotalCoaching's virtual coaching software. Like I said, I am super happy with my decision to choose TotalCoaching and life hasn't been the same since. I am currently using it for my E-GO! Virtual Weight Loss Coaching service and plan to expand it into a variety of other areas, one step at a time. To find out more information on TotalCoaching click their logo below. You won't regret it!