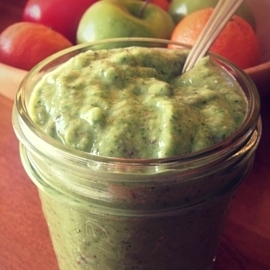 You Can Lose Weight Off Real Food Shakes
You can lose weight off real food shakes! Yup, it's true, and it's awesome. Let me tell you about it.
I have a personal and professional view that you don't need a gimmicky weight loss product to lose weight. I know that sounds opinionated but whatever. What good is it to have an opinion if it's not shared, right? Right!
Anyway, I designed my own weight loss program called 'GO! Shake It Off' that teaches people how to lose weight using homemade shakes made with real whole foods bought at their local markets. I created this program out of spite. I wanted to prove to the public that YES you can lose weight using shakes made with real food, just the same as Isagenix, Shakeololgy, and the rest do. Seriously, you don't need to soak your dollars or time into these gimmicky weight loss products. You can do it yourself with real food and get the exact same results!!!
Here are some tips:
MAKE HEARTY SHAKES
To help you lose weight on real food shakes, make them hearty.  Pack them with protein, fibre, and some healthy fat. Utilize the sweetness from the sugars naturally found in the fruits and vegetables, but also feel free to use a little bit of raw honey or pure Canadian maple syrup. Combining the protein, fibre and healthy fats along with the carbohydrates from the fruits and vegetables will help control insulin levels which ultimately plays a huge role in weight loss as well as balancing other hormones in the body. Protein, fat, and fibre also help to slow digestion so you feel fuller longer which aids in controlling hunger and cravings.  Because the shakes are made from real whole foods, they are also easier on the digestive system allowing your body to process them better. This will decrease gas, bloating, and indigestion. Finally, because the foods you are using are whole, natural, and unprocessed your body absorbs more nutrients than you would get from a highly processed weight loss product. Real food shakes help you lose weight because your body knows exactly how to process it! It's all natural, inside and out!
USE AN UNSWEETENED BASE
The shakes can be water or dairy based. You can use other liquids like coconut water or coconut, hemp or almond milk. Just choose liquids that are unsweetened and have no artificial flavours. You can add raw, unsalted nuts and seeds to make the shakes meatier. Avocado is a favourite ingredient of mine because it makes the shakes creamy while boosting healthy fat, plant protein, and fibre content.  Protein powders or nutritional supplements can be used if you really want them, but make sure it's a high quality brand and not some junk full of fillers and other garbage. Be picky about what you put in your body. I recommend Vega Sports because it's plant-based, it's a Canadian company, and I like what they believe in.
EXPLORE RECIPES
My favourite part about making real food shakes is the exploring I do with the shakes and how they make me feel. I have fantastic energy and developing quite the palate. Ever try a sauerkraut shake? What about one made with beets or tomatoes? How about having broccoli in your shake or making a salad into a shake?  Sound gross? Honestly, it's not! But to each their own and I'm kind of a food freak who will eat pretty much almost anything.  Anyway, it's all about combing flavours and textures. With so many natural foods on the market, we have an endless variety to explore. CLICK HERE for a wicked awesome recipe site.
BECOME A FOODIE
Another awesome thing about eating real food shakes is you are stepping outside the box, thinking for yourself, creating ideas with foods you like, locating local markets to gather real food, and trying new things. In other words, you're becoming like a "foodie." You don't even realize it but you are working at maintaining, developing, and sustaining a skill set that is being lost in today's society – the art of obtaining real whole foods locally, taking it home, getting to know it, interacting with it, expressing creativity in the kitchen, and taking time to plan and prep wholesome meals that are good for you and your entire family. This is what looking after the root of your health is all about. Looking to fast-food, processed food, and fortified weight loss products is not the answer!
UNDERSTAND THE VALUE
The value of eating real food for weight loss isn't in the weight loss itself, but in the nutrition. So you can lose weight off real food or you can lose weight off a gimmicky product but one of them is going to have a higher nutritional value than the other…and it's in the real food!  Remember, getting healthy isn't just about losing weight; it's also about FEEDING the body micro and macro nutrients that it requires on a daily basis. We want to shed fat but we also want to build and preserve muscle, water, bone, and tissue mass and protect our immune system. Starving your body is not going to help with any of that and in fact, create the opposite effect. If you are using a highly processed weight loss product that is fortified with nutrients, your body may not be absorbing the micro and macro nutrients it lists and instead just providing you with a filler for your stomach so you can go a long time without eating many calories (which will eventually come back to bite you in the ass, big time).  The ideal fantastic weight loss program will feed your body lots of micro-nutrients, balance the macro-nutrients, motivate you to be active, and help you build a lean body that is strong and healthy.  Real food shakes feed the body the best sources of nutrients coming from the most natural state – whole food. Also, the real food shakes are mostly comprised of raw unprocessed food. As you have heard a gazillion times now, processed food is NOT the answer. So then why do you think feeding off of Isagenix for months and months is any different? Also, many studies argue that at least 50% of your fruit and vegetable uptake should be RAW for optimal health and weight management. It makes sense!
The journey I'm on is about eating real food most often and developing healthy habits that I can sustain for the rest of my life.  If you want to eat well you need to get to know your food in whole form, the individual ingredients, learn how to mesh flavours, plan and produce meals and snacks that you enjoy and give your body what it needs on a daily basis.  If you want to lose weight, get healthy, and keep it off for life, you need to balance healthy eating habits with active living. Every single one of us has a different path in life so what works for one won't work for the other.  I recognize that we all have our struggles but I also want to make it loud and clear that once you realize their is no quick fix, not in a box or in a pill, and you face reality that time, patience, dedication, planning, organizing, real food and every day movement are the keys to success, then you'll be able to reach your goals. Your health is worth taking the time to learn.
So with all that said, what do you think? Do you have an opinion or any tips you want to share? Shout it out below. Let's talk!