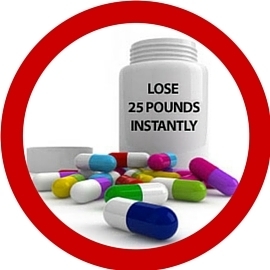 Weight Loss – No Pill Required
I write this to share my experience of losing weight on real food, no pill required.  Here's how I did it:
Collected a number of healthy recipes using whole, fresh foods.
Weighed myself once per week, same schedule.
Did a workout everyday, even if it was only 5 minutes long.
Created little food and fitness challenges to keep me motivated and make it fun.
Practiced new healthy habits to replace old bad habits.
Made an 8-week commitment to stay focused on this journey.
Spoke positive about my journey to others.
I never ask my clients to do something I haven't already done. I think it's important to practice what I preach along side of them and not just behind a computer. This inspires my clients and keeps them motivated. I also share my troubles and struggles and they can really relate to that. The most important thing is it shows them that I truly do understand how hard it is not lose weight and to stay motivated during the tough times. Trust me, I wasn't always a good girl. The key is to pick yourself up and continue to move onward.
So how did I do?  Well, I  lost a total of 8 lbs and 5.25 inches off my body over 8 weeks. I think these are very realistic numbers for me. I was not overweight to begin with but I did want to lose my winter coat. Like I said, it wasn't all a piece of cake (mmmm, caaaake) but in the end, I'm thrilled with my results.
Here are my beginning and ending numbers:
Beginning weight 137.6 lbs – 129.6 lbs = down 8lbs
Beginning waist  29″ –  27″ = down 2″
Beginning hips 36.5″ – 34.25″ =  down 2.25″
Beginning thigh 24″ – 23″ = down 1″
I lost enough weight to make me feel better in my clothes and in my skin without hindering my performance in my sport and teaching fitness classes. I'm happy about it all. I feel good. Weight loss has a a lot to do with your mental state. The will to change has to first exist in the mind before one can truly live it. The changes you make have to increase your happiness too. Being miserable on a weight loss journey is no fun. It's not about establishing robotic everyday movements to keep you in check. It's about making meaningful connections to your goals, to your health, and to your life. Reflect on the change, recognize your accomplishments, get to know your weaknesses, and be proud of yourself. Remember, what you do today does matter tomorrow, and you are always in control of your choices.