3 Things You Should NOT Put in Your Smoothie
Yup, there are things you should not put in your smoothie.
Well, you can put anything in your smoothie you want but if you are trying to build a smoothie that is more nutritious using whole foods, Jenny offers some tips for you.
When we hear the word smoothie, we often automatically think "healthy" and "low calorie." This is not always the case, especially most commercial types like the ones made by fast-food joints.
Even if you are making them at home, there are some recipes out there calling for a lot of processed ingredients that contribute to higher calories.
I remember making a smoothie from a recipe I found online. After I entered all the data into MyFitnessPal, one serving equated to 800 calories. Wow! It goes without saying, I never made it again.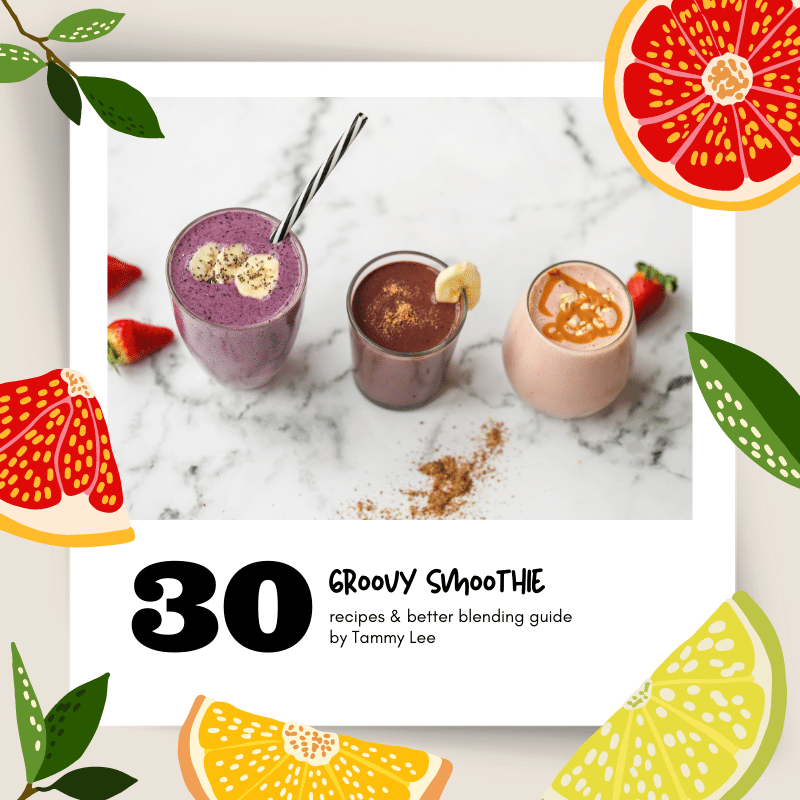 Groovy Smoothie Guide
plus tax
Below is a contribution from freelance writer Jenny Holt. She offers advice on three things you should not put in your smoothie if you are aiming to build a more nutritious whole-foods smoothie.
Thing 1 – Dried Superfoods
Instant energy providers but what your body really needs is fresh, long-term energy.
Thing 2 – Shop-Bought Juice
High in sugar and low in all the good stuff rounded out with artificial vitamins. Go for the real thing instead – squeeze!
Thing 3 – Extra Oils
They just add fat which you can pick up in your other meals. If you insist on oils, go for nuts, seeds, olives and other healthier options.
To read more about why these 3 things should be excluded, check out 3 Smoothie Ingredient Combinations to Avoid.
About Jenny Holt
Jenny is a freelance writer and mother of two. She loves nothing more than getting away from it and taking her pet Labrador Bruce for long walks, something she can do a lot more now she's left the corporate world behind.