About Coach Tammy Lee
I was once a single mom, juggling a full-time career, and hit rock bottom but I climbed back out. I have made taking care of my health and wellness a lifestyle. I've also made it a professional career to help others find their health and happiness through sharing my knowledge and experience. "We grow through what we go through."
MY STORY…
I was a single mom juggling an art gallery management position and attending university full-time to acquire a Bachelor of Education degree. In the latter years of this juggling act, I decided to do my first half-ironman at the Bridgetown Triathlon. I placed 2nd in my age category and 5th female overall.
In 2012, after struggling to land a full-time teaching position during massive school closures, I decided to start my own fitness business – GO FIT LIFE! During this time, I also decided to take on an ironman-distance triathlon (EPIC IRON) to raise money for Pro Kids. While I raised more than $4000, I had 10km to go when I was pulled off the course as I could not meet the cut-off time of 15 hours during the race. I'm not a quitter. I signed up for the 2013 event.
I was determined to nail it this time. I raised another $3000 for Pro Kids, completed the race, shaved two hours off my overall time, placed 1st in my category, and qualified for the 2014 Long Course World Championships. I was 41 years old and still a single mom.
After this, I got hooked on cyclocross and mountain biking. Now I'm a TransRockies Band Champ and currently training for my third multi-day mountain bike stage race and first multi-day gravel race. My son is an adult, and my fitness business has grown with the expansion into the education sector.
I provide endurance athletes solutions for three big problems that I have overcome and get the most requests for help – losing weight, developing core strength, and training efficiently.
CREDENTIALS
NCCP Adult Community Triatlon Coach
PMBIA Mountain Bike Instructor, Lvl 1
TrainingPeaks Coach, Lvl 1
CASI Snowboard Instructor, Lvl 1
canfitpro PRO TRAINER (PTS, FIS, FMA, HWL, CPR)
canfitpro Personal Training Specialist
canfitpro Fitness Instructor Specialist
canfitpro Healthy Eating & Weight Loss Coach
Rescue 7 CPR Instructor
Bachelor of Arts and Bachelor of Education, Acadia University
Several diplomas and certificates in entrepreneurship, marking, business management, computers, web design, and bookkeeping.
AWARDS & NOMINATIONS
Rookie of the Year, canfitpro PRO TRAINER award
Adrian Campbell Sportsmanship, Triathlon NS award
Certificate of Recognition for Pro Kids Fundraising, Municipality of Lunenburg
2 x nominee for Best in Business canfitpro PRO TRAINER award
1x nominee for Fitness Professional Award – canfitpro Personal Training Specialist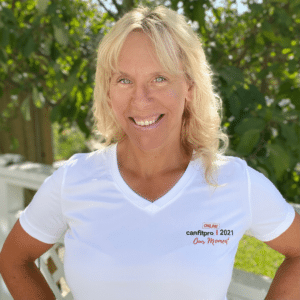 Meet My Lead Influencers
These organizations have had the biggest impact on the growth of my career. Without them, I wouldn't be where I am today.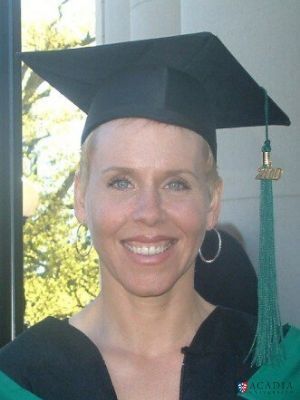 Acadia University
Bachelor of History
Bachelor of Education
Teaching English to Speakers of Other Languages (TESOL)
Acadia Centre for Small Business & Entrepreneurship
canfitpro
PRO TRAINER
Personal Training Specialist
Fitness Instructor Specialist
Healthy Eating & Weight Loss Coach
Fascia, Movement & Assessments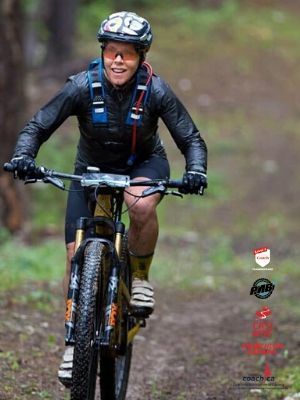 Sport-Specific
Triathlon Canada
Coaching Association of Canada
CASI (snowboarding)
PMBIA (mountain biking)
TrainingPeaks
Nelson Consulting
Computer Operations & Information Processing
Database Creation & Management
Graphic & Website Design
Macros & Automation