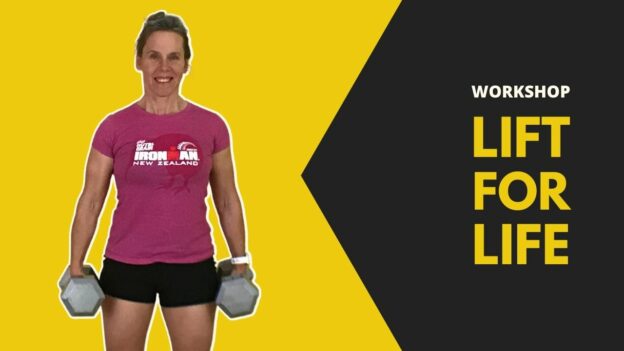 Lift for Life is a 1-hour interactive workshop to teach participants how to lift for life.
Lift for Life Key Topics:
Three big benefits of resistance training not often talked about but should be.
Six fundamental movement patterns that should be practiced.
How to design your very own efficient, effective, and adaptable training plan.
What's Included?
Training plan template.
Training plan guide.
Workshop video recording to download.
Requirements:
Free basic Zoom account.
Dress in comfortable clothes that allow you to move freely.
Pen and paper.
We will be practicing the six fundamental movements. Equipment is not required. Lift for Life is NOT a workout.
When:
Saturday, February 12, 2022
8: 30 AM (MST)
*Adjust the time for your time zone.
Fee:
Basic Members or Non-Members: $30/pp*
Project Members: free
*A basic membership is free. It is NOT required to take the workshop. If you want one, you can join during the workshop registration or click here to join now.
About the Instructor – Tammy Lee
Owner of GO FIT LIFE
22 years experience in the fitness and wellness industry
canfitpro PRO TRAINER teaching fitness and wellness certification courses
Bachelor of Education, Acadia University
Endurance athlete and cookie monster
Need More Info?
Send me a private message: tammy@gofitlife.ca
Can't Make This Workshop?
That's okay! Sign up for my newsletter and be the first to know about the next one.