RUN COACHING
PRIVATE & SEMI-PRIVATE SESSIONS
Running is a simple and wonderful way to develop a healthy active lifestyle. If you have the running bug, want to how to run, or increase your running fitness or distance, you have definitely come to the right place.
I have been running all my life, both competitively and non-competitively. I have run races from the 1 mile to full marathon (42.2k). I have also completed two ironman-marathons...that is a 42.2km run after I rode 180km and before that, swam 3.8km. Crazy, eh?
The best part is with all that running, I've managed to stay injury free. This has nothing to do with luck and everything to do with how you run, how you train, how you recover, and how you fuel your body.
So why don't you check out the information below, and if you want to meet to discuss more, feel free to book a FREE 30-MIN CONSULT.
OFFERING:
beginner to intermediate run coaching
competitive and non-competitive
coaching short, long, or ultra distances
single or multiple sessions
progression coaching program (10 sessions)
personalized training program to follow on your own
PRIVATE LESSONS
Private lessons are great for individuals who desire 1-on-1 instruction. Each lesson is 60 minutes with options to extend to 1.5 or 2 hour lessons (additional fees apply).
SEMI-PRIVATE LESSONS
Semi-private lessons are great for adults who learn well with a partner or friend. It's also more social and great for people who can learn by watching others.
Each lesson is 60 minutes with options to extend to 1.5 or 2 hour lessons (additional fees apply).
There is a maximum of two adults required for semi-private coaching and maximum of 6 adults.
PROGRESSION PROGRAM
This program consists of 600+ minutes of coaching. It is divided up into 10 x 60 minute lessons. Depending on the goals, skills, and fitness levels of the clients, we can double up the sessions to make for larger lessons.
The program is available for both privates and semi-privates.
Within the program, I have 3 major areas of concentration. Clients who want semi-private lessons must all have the same concentration.
LEARN TO RUN: This is a 10=week program for beginners only. Clients need NO prior experience and do not need to have a high fitness level. Both fitness and form is built during this program.
INCREASE RUNNING FITNESS: This program is most excellent for people looking to increase their fitness level. Whether you just want to get faster for personal pleasure or participate in a running race, this is an excellent coaching package to get you there.
DEVELOP BETTER RUNNING FORM: This is suitable for clients who already have running experience but maybe have weak areas, such as slow cadence, bad running posture, low power, problems with pacing, etc. Lessons are catered around these weak areas and practiced until the runner gains more confidence.
TRAINING PROGRAMS
Training programs are a great way to stay motivated to achieve a certain goal. You can follow them on your own or hire me in combination with private lessons or progression coaching plan. I develop personalized training programs to match the goal of the client. Fees start at $100, and depending on how much detail and length of the program the client wants, will depend on how long it takes me to designed the program and the final cost.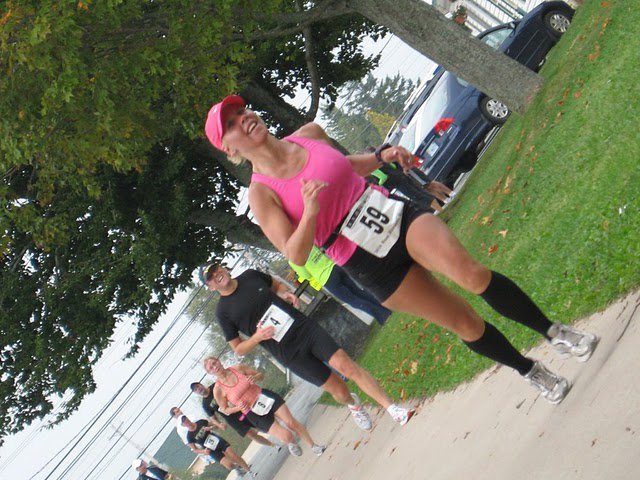 WHAT TO EXPECT DURING SESSIONS
What I teach during a session will depend a great deal on what the participant(s) already knows how to do. With that said, the first session will always begin with an assessment of form and fitness in order to identity strengths and weaknesses.
Below is a general list of topics for run coaching:
Breathing technique
Arm swing
Cadence and pacing
Posture and core conditioning
Building endurance, power & strength
Increasing speed and distance
Run training techniques
How to fuel your runs
Importance of rest and recovery
Long distance running strategies
Staying injury free
BENEFITS
Develop efficient running form
Increase running fitness level
Develop better understanding of run training
Build confidence and self-esteem
Create adventure in your life
Develop a healthy active lifestyle
LOCATION OF SESSIONS
Meet me at my in-home studio, unless otherwise stated.
WHO CAN TAKE THIS PROGRAM
Anyone that can run, has no current injuries, and has clearance from their doctor.
WHAT IS REQUIRED
Running gear
If you are training during the winter, you will need a safe place to run that is free of ice.
ABOUT COACH TAMMY
I'm a NCCP certified Adult Community Triathlon Coach with over 10 years of running and triathlon coaching experience as well as competing as an age-group athlete in a variety of sports. I'm a also a canfitpro certified Personal Trainer Specialist. I hold a Bachelor of Education from Acadia University, Nova Scotia. I have an up-to-date certification in Standard First Aid and CPR. I have a total of 17+ years coaching in the health and fitness industry. To learn more about me and my credentials, CLICK HERE.
HOW TO REGISTER
STEP 1: Review prices and read my TERMS & CONDITIONS.
STEP 2: Make sure my available times and dates work for your schedule.
STEP 3: CLICK HERE to email me so we can discuss your goals and the process to get you running.
BEFORE YOU BOOK: Please know that once you are enrolled into private or semi-private coaching sessions, there are absolutely no refunds. Sessions require a minimum of 24 hours notice to cancel or change a session date or time. If 24 hours notice is NOT given, there is a charge at regular session rates. No exceptions! Again, please read my Terms and Conditions.
PROGRESSION PRIVATES
10 sessions | 600 minutes
PROGRESSION SEMI-PRIVATES
10 sessions | 600 minutes