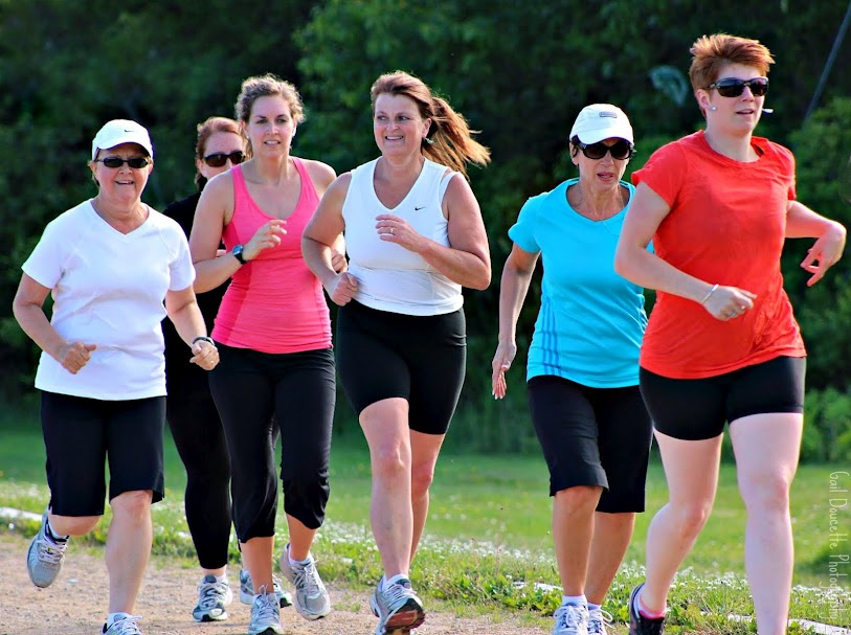 ---
Start: July 10, 2017 6:30 pm
End: August 24, 2017 7:30 pm
Speakers: Coach Tammy
---
Tickets Available: 25
Price:

$

168 Adult | $140 Youth | $150 10-class PC | $20 Drop-in
BUY TICKETS
Program Registration is now closed! Thanks to all participating.
---
Learn to Run is a 7-week ( 2 classes per week) outdoor running program to help participants increase their running form and fitness. Running, when done properly, is a great way to get fit, lose weight, and develop a healthy active lifestyle.
KEY FEATURES:
All participants who register for the full program will receive a printable training schedule to accompany this program. Participants will learn..
how to run with proper form
performance enhancing running warm up and cool down routines
better techniques for running up and down hills
various training techniques (intervals, farlek, LSD, progressive, etc)
how to increase your running fitness while reducing the risk of injuries
effective stretching and strengthening techniques
the importance of when, and how, to condition your core for running
other tips and tricks, such as proper footwear, how to fuel your runs, etc.
BONUS FEATURE:
All participants who register for the entire program will have their name entered into a draw for a 10 week Personalized Running Plan (Value $100). Winner will be drawn in the first class.
 BENEFITS
Learn to run better under the guidance of a NCCP certified Triathlon Coach who is an experienced runner and has coached hundreds of runners and triathletes.
Improve cardiovascular fitness.
Build strong bones and muscles.
Increase core strength and mobility.
Everyday living activities feel easier.
Boost metabolism to help maintain a healthy weight.
Reduce blood pressure and stress levels.
Exercising outside comes with a slew of benefits, including a natural does of vitamin D3 (important to bone health and metabolic function).
Connect with other beginner runners sharing similar goals.
Increased confidence and self-esteem boost!
CLASS STRUCTURE
Classes are 60 minutes (unless otherwise stated)
We start and end on time but if you're late, just jump right in.
Each class begins with a progressive warm-up (10 minutes).
Core work will be done prior to running (10 minutes).
Running drills and intervals are the main component (30 minutes). The drills will help develop better running form and the intervals will help develop running fitness.
Class will end with a proper cool down to lower heart rates and include a full body stretch (10 minutes)
In general, classes will have the same structure but different exercises, drills, and intervals.
Every class will have an educational component with one main topic for discussion.
WHO CAN TAKE THIS PROGRAM
The program is designed for a variety of running fitness levels, ages 13+, all genders. It caters to beginners, those who have running experience but haven't been running for awhile, or the seasoned runner who wants to improve his or her weak areas.  You do NOT have to be a runner and no prior experience is necessary to take this program.
However, participants MUST be able to do the following in order to participate:
Run without causing pain or discomfort during or post-workout.
Get down and up off the ground without causing pain or discomfort or needing assistance.
Hold their hands above their head for at least 30 seconds without pain in neck or shoulders.
Squat without pain in knees, hips, or low back.
Does not get dizzy or have any medical illnesses in which exercise can make worse.
Currently have NONE OF THE FOLLOWING ISSUES:  heel spurs, plantar fasciitis, patellofemoral pain syndrome, Achilles tendonitis, chronic shinsplints, stress fracture, iliotibial band syndrome, hamstring issues, spinal injuries, recovering from major surgery, or any issues with ankle, knee, and hip joints (aka bursitis).  Running can aggravate these conditions and it is advisable that you seek help to heal first and before participating in a running program.
Participants should not be recovering from a major surgery or illness, in severe chronic pain, or have very limited mobility.
NOTE: Children 12 and under can come with their parents for free. Parents are 100% liable for their safety and must watch them at all times. If they get in the way of the other participants they will not be able to attend future sessions. It is not unusual to have children in class, and as long as they are behaving, I encourage you to bring them. Unfortunately I can't allow your furry children (dogs) in this particular program as the risk of them getting in the way is much higher.
WHAT YOU NEED
Water
Sweat towel
Running shoes, hat/buff, and sunglasses
Yoga mat for core exercises and stretching
CLASS ATMOSPHERE
I like unity in my classes. We all support each other. Be respectful and kind, celebrating each other's successes. This is not a competition; it's a fun fitness program where we enjoy learning and the feeling of becoming fit and healthy. Only positive energy is allowed. Above everything, fun is the goal!

PROGRAM DATES & TIMES
DATES:  Every Monday and Thursday evening starting July 10 and ending August 24.  (July 10, 13, 17, 20, 24, 27, 31, & August 3, 7, 10, 14, 17, 21, 24)
TIMES:  6:30 – 7:30 PM, sharp!
LOCATION:  Father Patrick Mercredi Community School outdoor running track. CLICK HERE FOR MAP
PROGRAM FEES
NOTE:  although full registration (all 14 classes) has ended, you can buy a 10-class punch card and use it in any class of your choice, including for my summer boot camps. Scroll down and click the button to buy online and I will give you the card in your first class.
FULL REGISTRATION DEADLINE – ENDED SUNDAY, JULY 9  
EARLY BIRD RATE – ENDED JULY 5th
Adult Early Bird Full Program, ends July 5:  $140 PP (=$10/class)
Youth (13-18) Early Bird Full Program, ends July 5:  $112 PP (=$8/class)
REGULAR RATE – ENDS JULY 9TH
Regular Rate Full Program, ends July 9:  $168 PP (=$12/class)
Youth (13-18) Regular Rate Full Program, ends July 9:  $140 PP (=$10/class)
PUNCH CARD / DROP-IN – PURCHASE ANYTIME
10 class punch card (purchase online or in class, card delivered in your first class):  $150 (=$15/class)
Drop-in fee = $20/class
BEFORE YOU BUY:  Accepting PayPal, credit card, or Visa Debit. Fees are 100% non-refundable! No exceptions! Read my Terms & Conditions.
---
ABOUT TAMMY'S RUNNING HISTORY
I love to run, and out of my own personal passion and success as a runner, I decided to coach others. I want to show others that joy can be found in running, when done properly. Most injuries are preventable and with building a solid foundation for running, you can run injury free, for life.
I started coaching runners on a regular basis in 2009 and from there, have helped hundreds of people of various ages learn to run. I coach both group running programs as well as private running lessons.  I currently coach a number of athletes for competition, running anywhere from 5k to ultra marathons. It's been an amazing experience.
If you are looking for a private running coach, please check out my YOU-GO! Personal Coaching Services for pricing and packages. I also coach runners online under my E-GO! Online Coaching Service.
I have been competing in various sports since 2006, but some of my own personal bests in running races are:
Running 5k in just over 22 minutes
Running half marathon (21.1 km) in 1:45
Running full (very hilly) marathon (42.2 km) in 4:20
Completing a half ironman (1.9 km swim + 90 km bike + 21.1 km run) in 5:55
Completing a full ironman (3.8 km swim + 180 km bike + 42.2 km run) in 13:44